BREAKING: White House Calls for Obama Investigation!
Just like I told you they would, things are heating up QUICKLY!
Sorry libs, this story is not going away.  It will end up WAY bigger than Watergate!
PLEASE LIKE AND SHARE THIS ARTICLE IF YOU AGREE OBAMA'S WIRETAPPING = BIGGER THAN NIXON!
News broke earlier today that the White House is formally calling for a full investigation into former-president Obama and his administration's wiretapping of Donald Trump!  This is wild!
The White House has asked Congress to investigate the situation, take a look:
White House Press Secretary Sean Spicer confirmed in a series of tweets: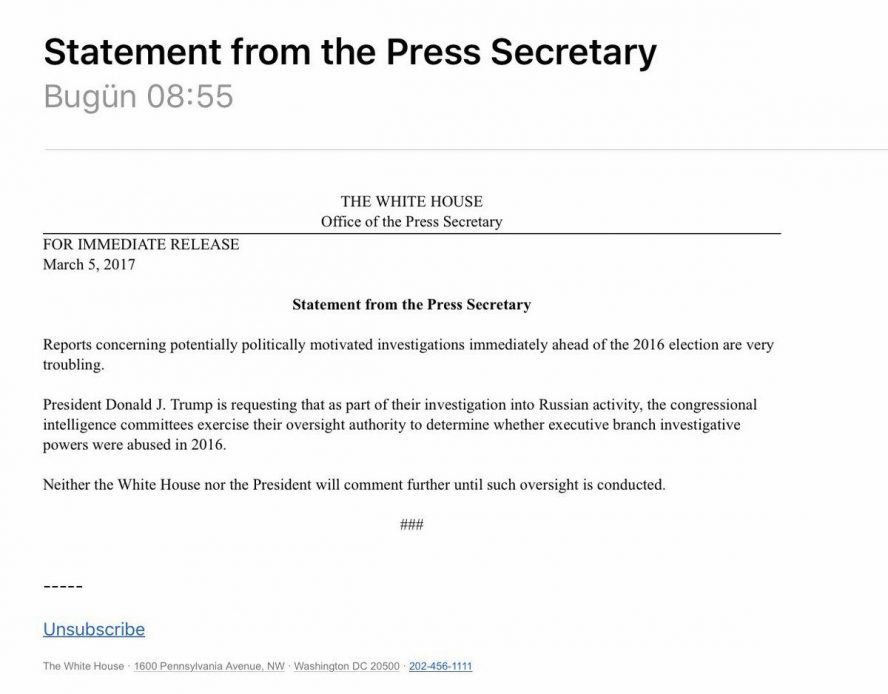 Stay connected with Trump News Email … FREE!


"President" Barack Obama is chalked full of controversy. Obamacare. His birth certificate. His Kenyan roots. But the biggest of all may be the nagging question….Is he a Muslim? We decided to take him at his own words and so we put together this video. Watch and make your own decision!
1,987 total views, 3 views today