Bill O'Reilly just gave a long interview to the Hollywood Reporter.
In the interview, he touched on a lot of topics we are all curious about:  his time at FoxNews, his departure, Megyn Kelly, his future plans, and much more!
We here at AFP miss seeing Bill on TV each night.  In fact, this writer has stopped watching FoxNews altogether.  Other than Hannity, there's not much I can tolerate watching anymore.
Bill, please come back soon!
And it looks like he might.  In the interview below, Bill indicated he expects to have some decisions made by October about his future plans.  He's clearly taking his time and not rushing into anything.  And it sounds like that may pay off, by landing in the right spot.
In case you missed the interview, here is a portion, from TheHollywoodReporter:
The former king of cable news enters THR's no-spin zone to discuss his exit amid harassment claims, the president's Charlottesville remarks, Megyn Kelly's Putin sit-down and his latest 'Killing' book.
Bill O'Reilly has scores to settle — with his accusers, the media and the "far-left precincts" that have "viciously attacked" and plotted to "destroy" him. But on this September afternoon, the former king of conservative cable — host for 20 years of Fox News' top-rated The O'Reilly Factor— is trying his best to play nice. He (gently) chides President Trump for his comments about some neo-Nazis being "very fine people" before coming to his old friend's defense ("He acts and he speaks emotionally, OK?"). He compliments Megyn Kelly's interview with Vladimir Putin ("She asked the right questions"), albeit in a backhanded way ("but I'd get right into his face"). He shows restraint when asked about his former employers at Fox, who in April fired O'Reilly, then making $25 million a year, after accusations of sexual harassment. Those accusations are false, he insists, hinting that "stuff will come out."

What O'Reilly, 67, does want to talk about is the latest historical book in his best-selling Killingseries (17 million copies in print): Killing England, out Sept. 19, which tells the story of the American Revolution through the eyes of George Washington, Thomas Jefferson and Benjamin Franklin. He's also eager to share plans for the expansion of his online empire, billoreilly.com (now produced out of his Long Island home but soon to move into studios in Manhattan), as well as his thoughts on someday returning to cable TV (he's been pursued by One America News, and his name keeps popping up in reports about the Sinclair-Tribune merger that could spawn a competitor to Fox News). "I've got to feel the odds of success are high," he says, "because I don't need to do a project just for the sake of doing a project. I got plenty of stuff."

You mentioned on a recent podcast that you've had offers to return to TV. Are you near a decision?

I haven't decided. There are some interesting projects in development, as they say in Hollywood, but it has to be the right situation. I'm waiting to see very specific details of the projects that people have pitched to us. And there have been many. I think by early October, we should have a pretty good vision of what we're going to do.

Did you pass on One America News? After publicly pursuing you, the head of that company tweeted in June that he was "pulling" his offer.

Yeah. I didn't make any yes or no one that. He was a very nice guy, and I thought I treated him very respectfully. But at that point, you know, we weren't going to make any decisions about long-term projects. So they, I guess, lost patience.

Are you looking at partnering with a bigger company?

No, I wouldn't say I'm interested in partnering. I've got my own enterprise, BillOReilly.com, which is extremely lucrative, and I can do that full-time. We have a very committed base of subscribers, and that'll only grow. I own that, and I don't have to partner with anybody. I'm a hired gun. If you want me to do something, I'm absolutely willing to listen, but I've got to feel that the odds of success are high.
Editor's Recommendation

Is Bill O'Reilly Plotting His Future in Digital or TV (or Both)?

So we're never going to say. But it's hundreds of thousands.

Is it more challenging to get A-list guests without the Fox News platform and booking apparatus?

Yeah, but we don't even try. I mean I'm not going to go and try to get Speaker Ryan or somebody like that to do a podcast. And, you know, that's actually worked for us because now I can give more time; the "Talking Points Memo" used to be about 3 [minutes] 20 [seconds] on The Factor. Now it's about 22 minutes, and a number of topics. And the people like that. They want that kind of analysis not interrupted by guests. Each forum has strengths and weaknesses. So we don't even try to bring in people who are ultra-busy. Once we get into the studio, that'll change a little bit. But right now, you know, I had to establish that we have a unique voice, the voice is still here. It's on BillOReilly.com, and you can hear it every night. And, you know, the folks are liking it.

What do you miss most about being on TV?

I don't miss a lot. This summer, I realized it was much nicer to be out in the ocean than it was to be in the studio.

What do you miss least?

The business got really nasty. What people don't realize is that I was under attack constantly for 16 years. Once I became No. 1, once we passed Larry King, it was every single day. And then, as social media grew and got wildly out of control, the attacks got more vicious, more disgusting. Then you have the business, you have the competition. I mean, you don't think those people are sad that I'm not sitting in that chair anymore, do you?
Read the full interview here.
Please SHARE if you miss Bill!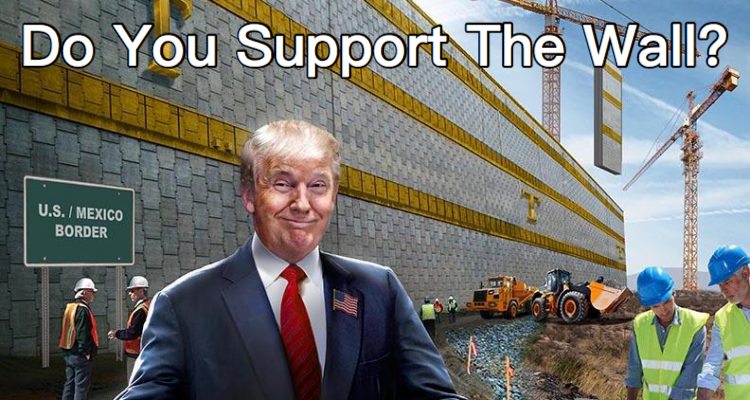 Stay connected with Trump News Email … FREE!