Talk about an "inconvenient truth"!  
In 2008 (and earlier) Al Gore said the polar ice caps would most likely be totally gone in 5 years if we didn't act immediately!  The only thing wrong with that, of course, is that it's now 2017, 9 years later, and the polar ice caps are not only still here….they've expanded!
Take a look at these satellite images: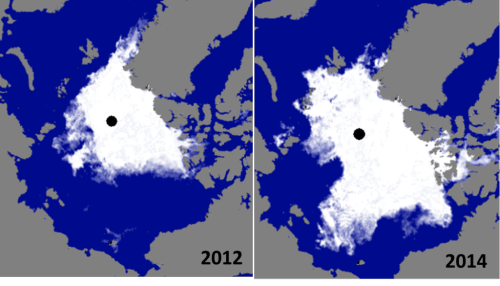 OOPS!  I'd say we all got "gored"!
Take a look:
And another one here.  Here's a quote from this one:
Former Vice President Al Gore references computer modeling to suggest that the north polar ice cap may lose virtually all of its ice within the next seven years. "Some of the models suggest that there is a 75 percent chance that the entire north polar ice cap, during some of the summer months, could be completely ice-free within the next five to seven years," says Gore.
VOTE NOW >> you ready for the Trump wall?
https://ilovemyfreedom.typeform.com/to/p8qnpr
Stay connected with Trump News Email … FREE!